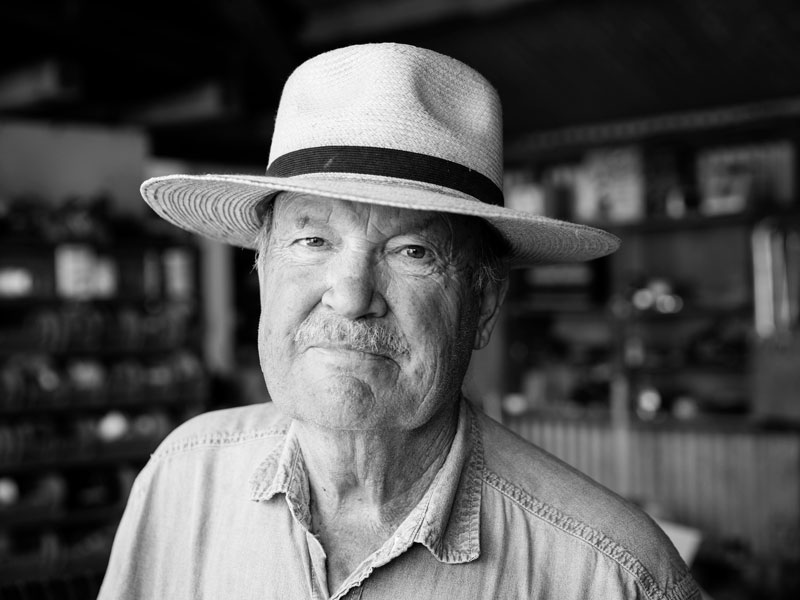 STEPHEN HAWKES
Born NYC. Left for boy's school in CT at 11. Left for more school in CA at 17 this time with women, who required extensive study. Gave up and moved to DC in '69. Got married and returned to CA. Moved to prune ranch in Healdsburg in '71. Changed from prunes to grapes and from guitar to cello. Ate dirt, fixed machinery and learned a little Spanish. Backed over cello in driveway by mistake, and in '90 took up sax. Went queer for old saxes and then for anything old. Got tired of selling grapes in '02 and was rescued by Jake, who promised to sell wine if we made it. Love our wine, but can't drink it all myself. Time will tell.
JAKE HAWKES
Jacob Hawkes is a bald man in his early forties. He wears glasses and a beard and has a sort of athlete-gone-to-seed figure. He was born and raised on the farm on Chalk Hill Road, where his mother and father still live.
Jake never thought he would make wine for a living. His greatest aspiration was the same as every other child in America: to live anywhere but here. To that end, he left home and bumped around from place to place starting at the age of seventeen. His occupations were various. A construction worker in Rodarte, New Mexico, nightclub doorman in New York, woodchopper in California, grape-picker in Australia, alcoholic in Mexico, metal worker in Oakland, English teacher in San Marcos, Texas, but one common thread ran through all of this: wherever Jake went, he failed. And, when he failed, he came home and worked in the vineyard.
Today, Jake has resigned himself to permanent failure. He will not be this country's first African American president. For one thing, he's not African American. The upside is, to his great surprise, he loves what he does at Hawkes. He believes the wines are splendid. In his dreams, he wanders alone on the landscape of great American Cabernet, listening to the wind blow on the stripped branches of the birch trees and looking out on the scorched and empty plain. "I will make great Cabernet for our time", he shouts into the emptiness. "Pipe down," his wife says, "You'll wake the baby."
GIANNINA HAWKES
Giannina Hawkes was born in Seoul, South Korea and came to Sonoma County in 1983. She grew up, one of three kids, in Alexander Valley on a farm that her parents bought in 1971. As a youngster she moved a few towns away, spread her wings and came back to what she knew: family and wine.
Giannina resides in Sonoma County with her two boys, Lucas and Jonathan, and works in the business with her family. You'll find her typing away on her computer most days, trying to make it all work out in the end.